Fiction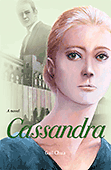 Cassandra
Gail Chua
"BARONESS" von Brauchitsch, the silken-voiced singer of The Blue Phoenix, was born with a phenomenal gift — the ability to see the future. But her blessing is also her curse, since no one believes her when she makes pronouncements of things to come. As a child in Dresden, Fraulein von Brauchitsch saw D-Day unfolding over Normandy, and had visions of a mushroom cloud hanging over a city to the east. As an adult, she foresees the wall rise in Berlin, a wall to divide families, a barrier to split communities, a threshold to cut the soul of humanity. And there is only one man in the world who is convinced of her gift; a man who loves her, a Russian diplomat. But does he also take advantage of her talent for his own benefit?
Jeremy Whetstone, the narrator, is an American doctor running from his past. Tormented by a mistake that took the life of his childhood friend, Whetstone flees as far away from the States as he can, to seek refuge in debauchery, carousal, and indiscreet sex. Accepting a job as a medical attaché in Berlin, he spends his days wallowing in remorse and reminiscing about the war, even as his bosses deprecate his professional judgement, and mock his skills as a surgeon.
This is when fate brings the baroness to his clinic one eerie morning-after. He calls her Cassandra, the woman who holds keys that open the doors of secrets, including the one that would help redeem Jeremy's life. The very one that might also take the life of the man who gave her refuge, her Russian benefactor.

The Devil In Me
David Kraal
IN THE DEVIL IN ME, veteran journalist and true blue Singaporean David Kraal shares his innermost thoughts and feelings on the wonders of human existence and celebrates family, friends, food and love. David, as he usually does, writes from the heart about being Eurasian. But he does not stop there and extols his deeper Singaporean heritage. This compilation of columns, first published in The Straits Times, explores everything from Devil Curry and durians to the joys of grandfatherhood and Manchester United. Most of all, though, David strikes a chord with whoever calls Singapore home as he celebrates the uniqueness of this island nation. Join him as he takes you on a sometimes inspiring, sometimes funny, sometimes touching walk through the years from Lorong Stangee to Jalan Ampang. This is a generous helping of Devil Curry for the Soul.

The Angel Of Changi & Other Short Stories
Goh Sin Tub
THIS collection of 65 short stories is Goh Sin Tub's finest. The very first account, "The Angel of Changi", unveils a Singapore war heroine most Singaporeans haven't even heard about — yet she's been honoured in Australia. And as you read on, you'll discover the quintessential Sin Tub: His vignettes may be touching, funny, serious, tragic or triumphant, but they all salute the understated, heroic Singaporean spirit. A pioneer of Singapore literature, Sin Tub passed on soon after the completion of this book, aged 77.

Walk Like A Dragon
Goh Sin Tub
WALK LIKE A DRAGON is a collection of 65 gripping personal stories, including the wartime Sook Ching that killed 50,000 Singaporeans, the Geylang racial riot of 1964, the collapse of the Hotel New World of 1986 as well as numerous touching family ancedotes. Formerly a civil servant and banker, Sin Tub had published 20 books in 20 years and was awarded the Public Service Star for his contribution to education.

Discuss Disgust
Bonny Hicks
BONNY HICKS' first novella was deemed by some to be a semi-autobiographical account. Discuss Disgust is an enchanting portrayal of the world seen through the eyes of a child whose mother is a prostitute.
Also by Bonny Hicks: Excuse Me, Are You A Model?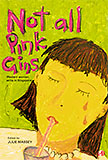 Not All Pink Gins
ANZA Writers' Group
THE pieces in "Not All Pink Gins" range from feisty to funny, from outrageous to deeply moving, and are bound to strike a chord with anyone who has been an expat or an outsider of some sort in another country. Members of the Australian and New Zealand (ANZA) Writers' Group in Singapore once again share their stories in this no-holds barred sequel to "In The Shadow of the Merlion".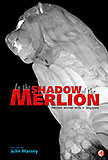 In The Shadow Of The Merlion
ANZA Writers' Group
WHAT happens when eleven expatriate writers get together? You get sex in Singapore, ghosts in Malaysia, office politics and an Irish family Christmas in England! That's what you'll find, among other delights, in this collection of stories by the Australia and New Zealand Association (ANZA) Writers' Group.

Kyuden
Jonathan Holburt
SINCE ancient times, three sacred objects — a sword, a mirror and a jewel — have legitimised the rule of Japanese emperors. Possession of this sacred regalia could make a man Emperor of Japan. Now, yakuza kingpin Ryuichi Yugao acts to restore what his ancestors lost 600 years ago in a civil war — the throne of Japan. Hiring ex-SAS commando Hugh Scott to steal the regalia, Yugao triggers a chain of events that sends Japan spiralling into chaos. But to reach the regalia, Scott must first break into the most tightly-guarded palace in all of Asia. The Imperial Palace of Japan KYUDEN.

Shadow Emperor
Jonathan Holburt

SHADOW EMPEROR is the ebook version of Kyuden.
Google "Shadow Emperor by Jonathan Holburt" and you'll be directed to the online stores where the book is available. Available on Amazon.

The Missing Page
Douglas Chua
SINGAPORE's sovereignty is at stake. An ancient document pushes Malaysia and Singapore to the brink of war. Chua has been described as "Singapore's Jeffrey Archer".

In the 21st century, an ancient document with far-reaching political implications for Singapore and Malaysia is accidentally unearthed. The discovery threatens the very sovereignty of Singapore, and as the news spreads, a no-holds-barred race develops to get the document, code-named The Missing Page.

Soon, even the prime ministers of Singapore and Malaysia are involved. The action takes place in Singapore, the Malaysian North-South Highway and lush Cameron Highlands, leaving in its wake a trail of death and destruction.

Special agent Alex Han stumbles upon the case while investigating a series of seemingly unrelated murders. Events spiral into an explosive climax as Alex confronts the mastermind who is after The Missing Page

Crisis In The Straits
Douglas Chua
THE Malaysian ambassador in Singapore is gunned down, triggering a crisis which threatens to escalate into a full-scale war between the two countries. At the heart of the row is a secret document, code-named The Missing Page. If authentic, the document would undermine Singapore's existence as a sovereign nation. Special agent Alex Han, a decorated hero, is the only one who knows the whereabouts of The Missing Page. Accused of murdering the vicious killer Othello and fanatical diplomat Mustapha ambassador, Alex is torn between country and family as he confronts two men, who will stop at nothing to possess the document. The tension mounts and Malaysia invades Singapore, bringing to a head the Crisis In The Straits.

Ransom
Douglas Chua
SOMETHING strange is happening to the water in Singapore. Kerosene is mysteriously found in water tanks, farm animals are dying drinking it and a mystery diver is spotted swimming in a reservoir under cover of darkness. Special agent Alex Han is called out of retirement by the Prime Minister on another mission to save his country. When he agrees to negotiate with a terrorist who is holding the island nation to a US$100 billion ransom, Alex discovers there is more at stake than just money. A string of mysterious deaths occur around the island as Alex races against time to save Singapore and confront a faceless terrorist.

An Affair In Delhi
Klaus Johannsen
WHEN Walter goes to India to work, he's all too aware that age is catching up with him. He meets and falls in love with the young and beautiful Janice but she's taken up by the expatriate lifestyle in Delhi and refuses any serious commitments. In an unexpected move he turns to Janice's sister for solace but his obsession with Janice continues. This is the true story of one man's search for love amidst the backdrop of India and its symbol of love, the Taj Mahal.

Leaving Home, Mother
Robert Yeo
A COLLECTION of poems about "the Singapore situation". Besides writing poetry, Yeo is a leading critic, playwright and academic. A pioneer of Singapore literature.

Sweet & Sour Singapore
Jenny Gay
HONEST and refreshing short stories about the mores of Chinese Singapore. Jenny Gay's characters struggle towards the elusive meeting of souls as old clashes with new, as East meets West, and as hypocrisy masquerades as tradition.

The Singapore Sting
Jenny Gay
GRIPPING tales set in a future Singapore. This delectable collection combines light-hearted and spine-chilling, but watch out for the sting in each story!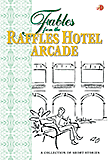 Fables From The Raffles Hotel Arcade
Various
RAFFLES HOTEL has always embodied the cultural confluence that Singapore is in the East. This collection of stories reflects the feelings, moods and ambience that the hotel has evoked throughout her long and eventful existence.

Love Games
Jonathan Lee
STORIES about sexual encounters. This book examines a whole new world of sexual attitudes, values and orientations.

Lady By The Gatepost
Dudley De Souza
ONE of the most original collections of short stories to appear in Singapore fiction, Lady By The Gatepost explores the demons and angels that confront the well-ordered Singaporean's life.

Diary Of A Duty Manager
Cyril Peter
A COLLECTION of 12 stories about the surprising goings-on in the hotel industry. This insider account takes you past glitzy hotel lobbies into the hidden corridors and rooms.
The content and graphics contained in this site are copyright
© 2021 Flame Of The Forest Publishing Pte Ltd. All rights reserved.