What's On
The Masked Author Of Singapore Is Back! True Singapore Ghost Stories Book 26 Is ON SALE NOW!
ASIA's top author of ghost stories, Russell Lee, is back! We are proud to release TRUE SINGAPORE GHOST STORIES BOOK 26. It is one of the best books in the series. This is also the perfect opportunity for you to complete your TSGS collection and buy any missing books. The TSGS series are like a friend that will be with you for the rest of your life. Read the stories again and again.
The Holidays Are Here! Celebrate With More James Lee Books!
TIME to celebrate the start of the school holidays! Asia's #1 children's author JAMES LEE is launching two new books: MR MIDNIGHT #100 and MR MYSTERY #30. Do you have the complete James Lee collection? If you do, let us know. THE LATEST BOOKS ARE ON SALE AT ALL GOOD BOOKSTORES!
Specials For CNY: Mr Midnight SE#25 And Mr Mystery #29!
ENJOY your Chinese New Year holidays with James Lee. The awesome Mr Midnight and Mr Mystery lists keep on growing and these two new books will be lots of fun.
Stories Of Old Singapore...
THE author of CHINA ROOTS, Mark Tan, is launching two books. MEMORIES OF CHIN SWEE ROAD is about the transformation of Chin Swee Road. OSCAR is a story set in wartime Singapore. The story follows the adventures of a Eurasian boy who has to quickly grapple with life as the Japanese take over Singapore.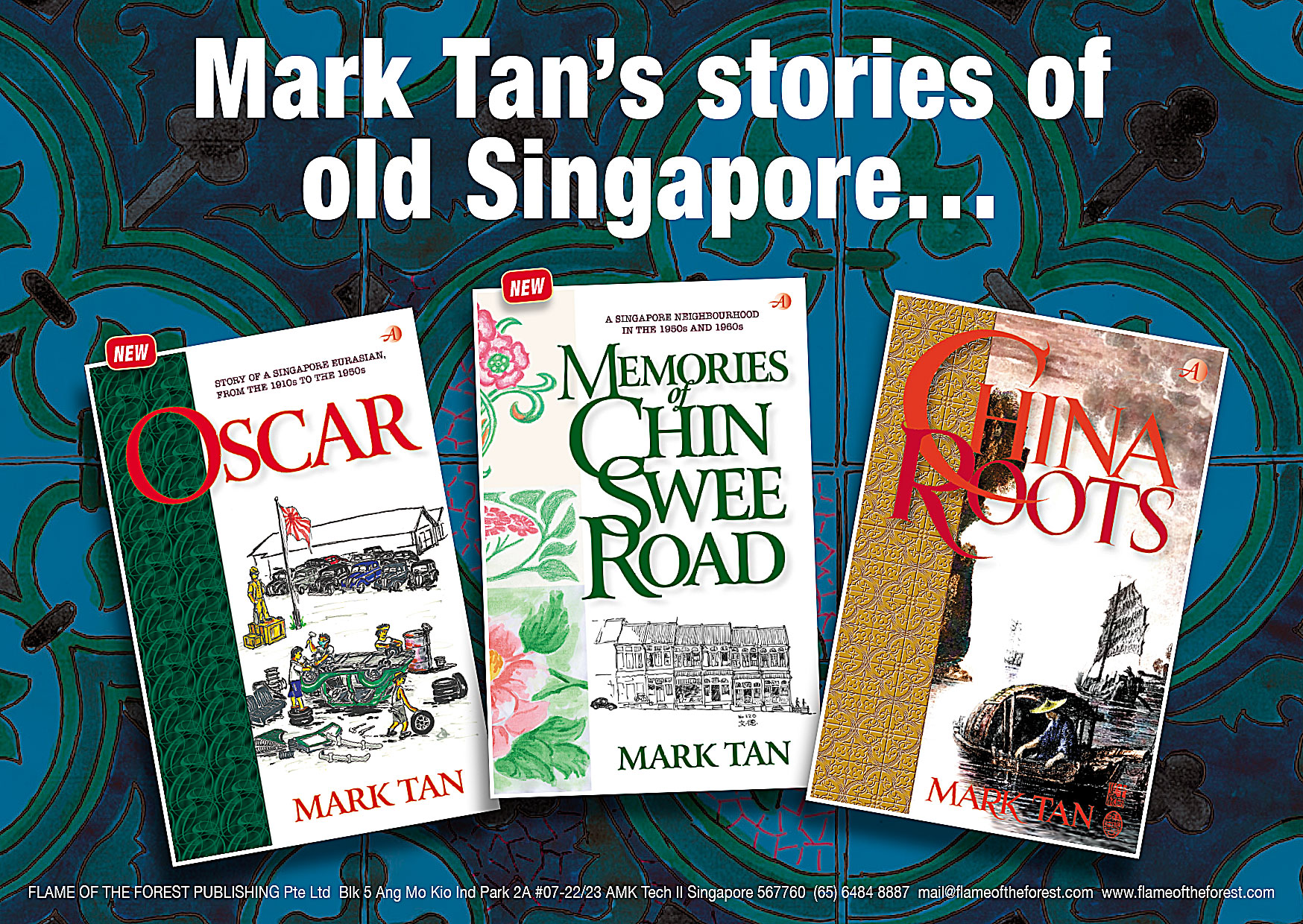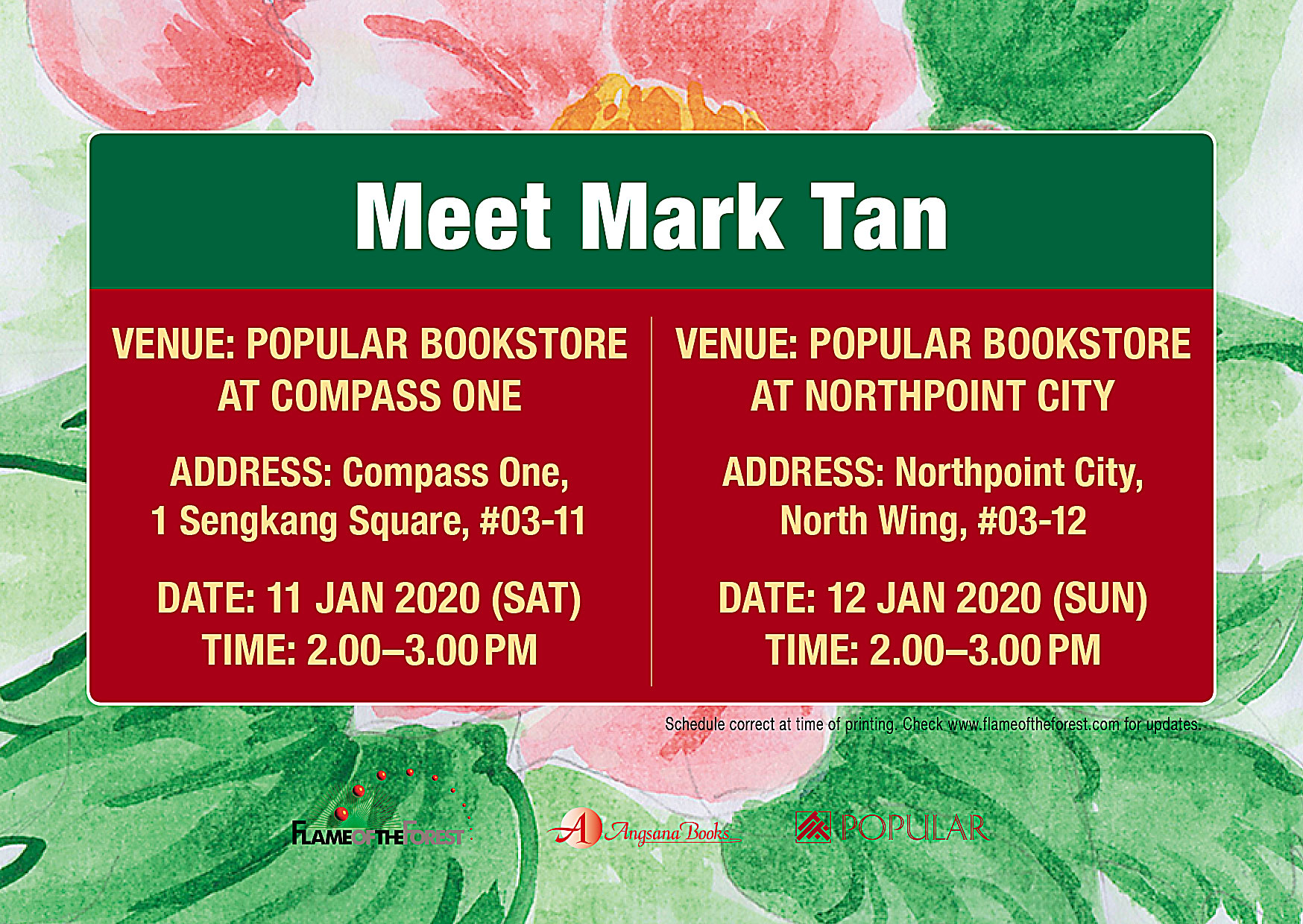 Exams Are Over, Holidays Are Here!
Time For James Lee And Russell Lee Books!
IT's time to take a break and enjoy yourself. Asia's #1 children's author JAMES LEE is launching two new books: MR MIDNIGHT SE#24 (CHRISTMAS SPECIAL EDITION) and MR MYSTERY #28. MEET the members of the MM Team at special promotions at bookstores and events! A host of FREE GIFTS with purchase. THE LATEST BOOKS ARE ON SALE AT ALL MAJOR BOOKSTORES! Check the listings below and make a date with the MM and RL Teams.
Meet Thomas And Titian!
TWINKLETOES authors Thomas Koh and Titian will be meeting readers in bookshops as part of their promotions for TT#19. There will be free gifts with purchase. Turn up at the signings to make sure you get your Twinkletoes collectibles, and have your books signed by the friendly authors. Titian can't promise he'll be at every signing but he'll try his best. But Thomas will be there for sure!
The content and graphics contained in this site are copyright
© 2021 Flame Of The Forest Publishing Pte Ltd. All rights reserved.